Hark hark! The angels sing "hour of the animal come."
JCo takes the road this spring selling BBQ sauce and spreadable cheeses. We ask 'why not play some music along this salesman journey?!' Lucky for him, kind folk have invited the traveler into their homes right as he's been honing his solstice howl.
Look and see! The animal himself may be coming to a town near thee.
06/21/13
Sunset Saloon*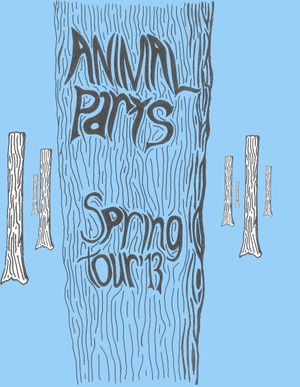 Winnipeg MB
06/23/13
House Concert*
Calgary AB
06/24/13
The Blackbird Coffeehouse
Coleman, AB
06/25/13
The Druid
Edmonton AB
06/27/13
The White House*
Winnipeg MB

06/28/13
House Concert*
Thunder Bay ON


* If you would like to attend this house concert email booking@animalpartsmusic.com